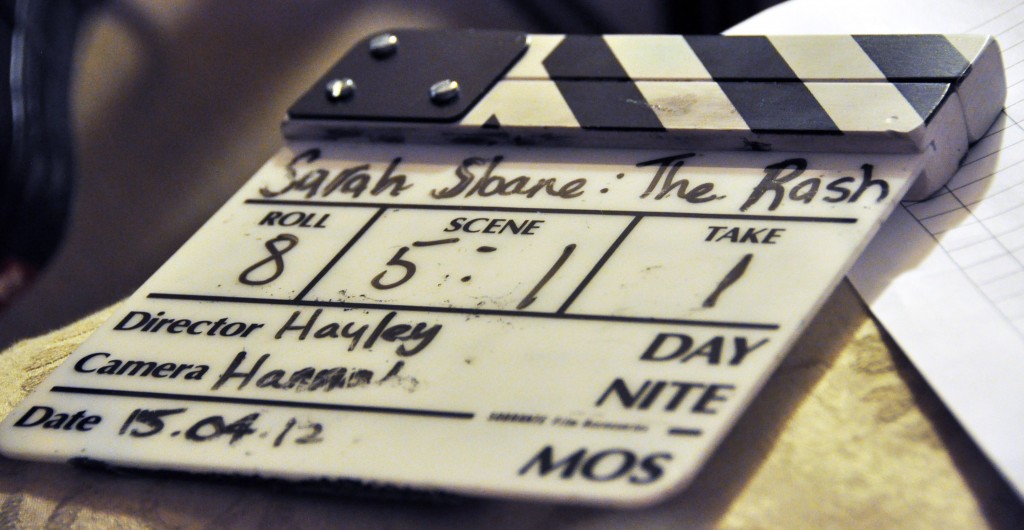 Early 2012 I began writing my major work for my Media Arts & Production course. I knew 2 things, I would use a rhyming couplet structure and I wanted to integrate animation with live action or photography. I was struggling for inspiration whilst I was at work when a friend told me of this horrifying story, I went home and googled the story, very quickly discovering it was an urban legend that surfaced around schoolies and "spring break" time.
SPOILER ALERT: you can check out the original legend on Snopes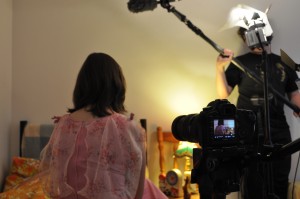 I wrote the script and started working on visuals. As I wrote I imagined the piece with a retro 50s/60s vibe and so I started compiling imagery and drawing characters. This was when I settled on shooting a live action background with character and key props as animations.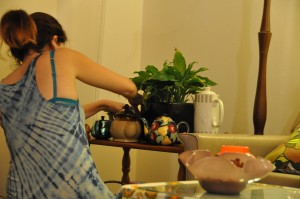 Deb and I worked together to source a set of amazing pieces of furniture for only a small cost from Mitchell Road Antique and Design Centre. Most notably would be the couch and the TV set. It also so happened that a lot of the furniture Mum had fit the set nicely. Then for smaller items I would consistently visit op shops across Sydney collecting pieces. From here the shooting process seemed to run more-or-less smoothly. We had one person rest on the electric stove dials that had a plastic sandwich tray sitting on it. So we had some toxic smoke, all-in-all not too bad.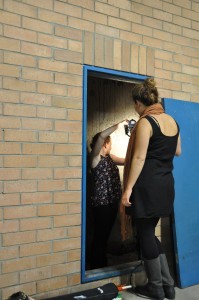 There are a few things that given the chance I would improve, mostly surrounding how I used puppet tool to animate. On top of that, I would have pulled the ISO down on the camera to eliminate some of the grain in some shots. This isn't dire because of the retro style but it wasn't intentional and did cause some issues for the colourist.
Since the projects beginning I was planning on entering the 2013 Tropfest, ensuring I included the special item (balloon) and met all other requirements. When entries opened I was quick to enter. When the first round calls were made, I found out Sarah Sloane had been shortlisted. I was ecstatically excited and went about writing up the support material and ordering a Betacam print. In the end I didn't make the finals, but took this as an opportunity to enter other film festivals, including the Mirabella International Film Festival (shortlisted) and the UST Golden Eye Awards (finalist for animation and production design)
Cast
Narrator/Mother – Chloe Schwank
Doctor – Craig Walker
Sarah Sloane – Emily Gray
Child – Sophie Commissione
Crew
Writer/Director/Animator/Sound Design – Hayley Rollason
Producer – Sarah Louden
Assisting Producer – Katherine France
Production Design – Deborah Sovierzoski
Script Editor – Ena Markovich
Camera Assistant – Hannah Barkley
Sound Recordist – James Rollason
Runner – Tim Rollason
Production Stills – Urszula Czarnota
Colourist – Rachel Simpson
Assistant Animators – Greta Coll, Renee Petropolous & Kathryn Petropolous